We may earn money or products from the companies mentioned in this post.
If you're a foodie or have watched TV in the last decade, then you've likely heard Gordon Ramsay yelling at the contestants on his reality show, Hell's Kitchen.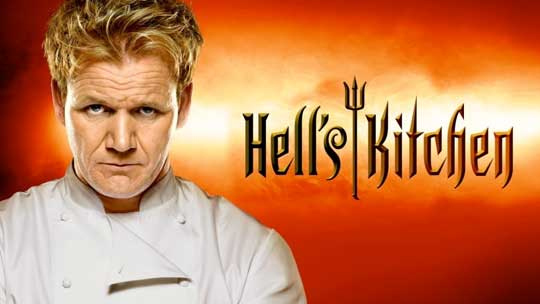 After watching for many years and seasons, one thing that I learned is that you can't be considered a serious cook unless you can make an excellent Risotto and Beef Wellington. Eating at 5-star restaurants is a bit out of my normal budget, so the opportunity to try Beef Wellington in a restaurant is rather slim. Fortunately, the ingredients aren't overly expensive, nor are the techniques difficult. (Thank you, YouTube!) So in order to up my culinary game and finally try some fine dining, a few years ago I decided to conquer both of these dishes; risotto for my birthday and the wellington for Valentine's Day. But that was the OLD Beef Wellington – the NEW dish is Salmon Wellington.
In an effort to eat healthier, we are trying to have fish and seafood a couple of times a week. Not only is it healthy, but also delicious with so many varieties from which to choose: grilled shrimp on a salad, oven roasted Italian herbed white fish, pan seared scallops, fried catfish, parmesan crusted tilapia with lemon and caper sauce (post to come), and now… *drumroll, please* …Salmon Wellington.
Yes, it deserves a drumroll.
This pin by BuzzFeed Tasty has been all over Pinterest and I've seen the video on Facebook and Twitter. With this much notoriety, and because it just looks delicious, and because we love salmon, and because I had almost all of the ingredients on hand, I had to try this. Plus doesn't puff pastry make everyday food look elegant? Let's begin the fancy food Pintesting!
The Pintesting:
The ingredients list was surprisingly small and simple compared to beef wellington. There is no Foie Gras or duxelles in this recipe.
Saute the aromatics and then wilt the spinach.
Add the breadcrumbs, seasonings, and cheeses.
Stir to mix well. Set the spinach mixture to the side.
NOTE: It's a lot easier if you add the cream cheese first to let it get a bit melty before adding the rest. You can see that mine is a bit clumpy. This didn't seem to affect the taste, but it will look a lot nicer.
The recipe doesn't specify whether to get the salmon with or without the skin. Mine had skin so I trimmed it since I don't want to eat it hiding under puff pastry. I recommend asking your butcher/fishmonger for salmon without the skin if you want to avoid this step.
Season with salt and pepper, then lay the salmon in the center of the puff pastry.
Top the salmon with the spinach mixture. I went back and forth between spooning it on and shaping it on top with my hands. Once it's all on, fold the puff pastry over in thirds to cover and seal everything.
Place the filled pastry onto a parchment lined baking sheet seam  side down, tucking in the seams, and then give it a good egg wash.
Use a sharp knife to make a crosshatch pattern on the top of the pastry, then give it a final egg wash.
Bake it in a preheated oven until your house smells incredible and you're drooling.
DON'T cut right into this immediately. You'll want to give it at least 5 minutes to rest in order to keep the pastry from smooshing under the knife and the filling from oozing all over the cutting board or plate.
Slice it in half to make two impressive and generous servings. (See? No smooshing or oozing.)
Plate it. Serve it. Become a superhero – or a supper-hero. There is a serious amount of wow factor with this dish, so enjoy. You deserve it.
"This is the best thing you've ever made!" said my HH as he quickly tucked in for the next bite. "I could eat this every day!"
Wow! I was expecting a positive response, but the best thing ever?! There you have it. Please excuse me. I'm going to go straighten my cape, gloat in my glory, and see if Gordon Ramsey wants to work in my kitchen.
The Pintesting Results:
OVERALL RATING:  4.7 Pins
Accuracy:  The end result was precisely what the recipe, pictures, and video promised. The puff pastry crust was light and flakey. The salmon was cooked to perfection; juicy but done. The spinach mixture gave a nice brightness to balance the whole dish. I also want to point out that 2 servings are extremely generous – neither of us could finish our portion, which just meant that we got to enjoy the leftovers for lunch the next day. 5 Pins
Difficulty: The recipe was easy to follow, and the video made it even easier. Although not mentioned, you would definitely want to remove the skin from the salmon. And while none of the steps are difficult, it does take a few steps to put this together. Due to these factors, I'm giving this 4 Pins.
Time: Although there are a few steps to this recipe, it took 40 minutes from start to finish. This included the 20 minutes of baking time and all of my picture taking. Since 30 minutes is considered a standard for a quick meal and this was only 10 minutes longer for such elegance, I'm giving this 5 Pins.
Cost: I was surprised at how low-cost this dish is! The salmon is the most expensive component, but it's usually on sale at one of our local grocers. My fillet was too large for the puff pastry, so I had to cut it in half which made it an even better deal. The puff pastry can be found in the freezer section of most grocery stores, and you get 2 sheets for less than $4. The rest of the ingredients are common to most kitchens and I had them all on hand. The final cost per serving comes to $2.50 if you make 4 servings (like we did) or $5.00 if you make 2 servings. Either way, that's a fantastic price for a high-end restaurant quality dish. But since the salmon and puff pastry aren't common to most kitchens, I'm giving this 4 Pins.
Practicality:  The best thing about this dish (aside from the great flavor, the loving accolades, and the surprising ease of preparation) is that it works just as well for a quick weeknight supper as it does for an impressive special meal. After all, who doesn't want to be a supper-hero?  5 Pins